Essence Premium Herbal Tea
Let's Fight With Diabetes !
Being diagnosed with diabetes can be a difficult and life-changing experience. It's important to understand that you are not alone in this journey. Many people around the world are also living with diabetes, and there is a whole community of people who understand what you are going through.
Living with diabetes can be challenging, and it's important to have people around you who can offer support and empathy. Whether it's a friend, family member, or healthcare professional, having someone to talk to and share your experiences with can make a huge difference.
Being an diabetes is full of compromises as you have to compromise at every step of your life, being having food with your family and celebrating any festival. As you have to avoid sweets everytime when your family members are enjoying sweets and desserts. And even just evening cup of tea, where you offered a cup of tea without sugar. All though you must few might have finally comprise with sweets. But the truth is that you actually miss sweet. Divine leaves now have diabetic friendly natural sweetener. Which can make you free from these compromises. Now you can use your sweets on every festival and can enjoy your life in better way.
Explore Diabetic and weight loss friendly sweeteners !
Experience Effortless Weight Loss with Divine Leaves Stevia Powder !
Let's Fight With Obesity !
Losing weight can be a challenging journey for many people. Whether you're trying to shed a few pounds or looking to make a significant lifestyle change, the process can be overwhelming and frustrating at times. But the good news is that you're not alone in this journey, and there are many ways to make it easier and more enjoyable.
One such way is by incorporating Divine Leaves products into your weight loss journey. These products are designed to help support your body's natural weight loss processes, making it easier for you to achieve your goals.
At the end of the day, losing weight is about making healthy lifestyle choices and being kind to yourself along the way. It's essential to remember that weight loss is not a quick fix, but a journey that requires patience, dedication, and support. Incorporating Divine Leaves products into your weight loss plan can be a helpful tool to help you achieve your goals and become the best version of yourself.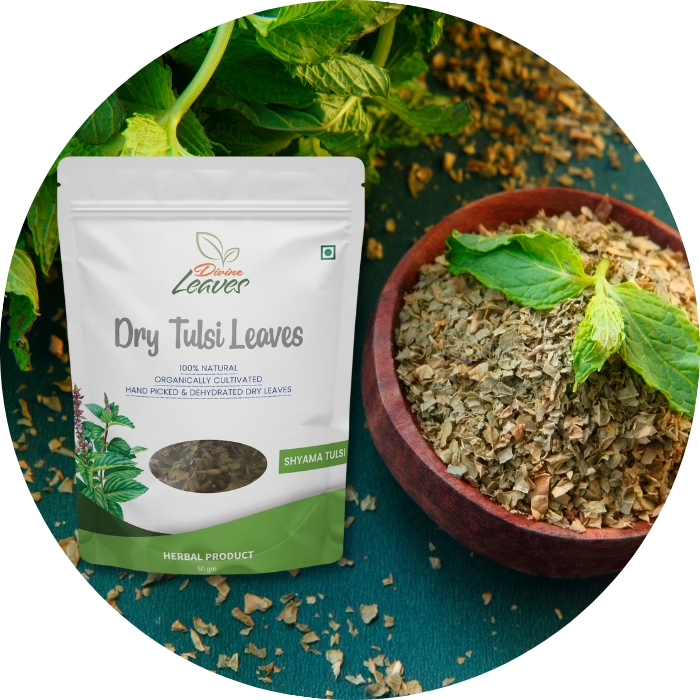 Dried tulsi leaves are rich in antioxidants and provide numerous health benefits, including aiding digestion, aiding in weight loss, and reducing inflammation.

Dried tulsi is also known for its antibacterial and antiviral properties, as well as its ability to boost the immune system.

Dried tulsi is easy to use, just add to any recipe that requires herbs, and it can also be used in tea to get the most out of its health benefits.

It has a distinctive, pungent flavor, so it should be used in small amounts so as not to overpower the other flavors in a dish.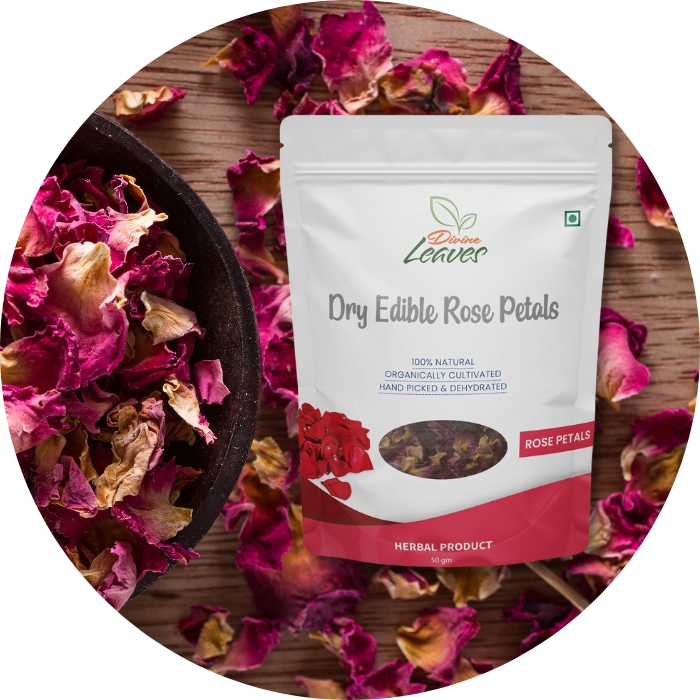 Dried rose petals are a fragrant, beautiful, and versatile flower product.

They can be used to decorate cakes, tables, and other food items.

They can also be used to make homemade potpourri, herbal teas, and bath salts.

The petals are all natural, packaged in an air-tight container to retain freshness.

They have a lasting scent that will make your home smell lovely.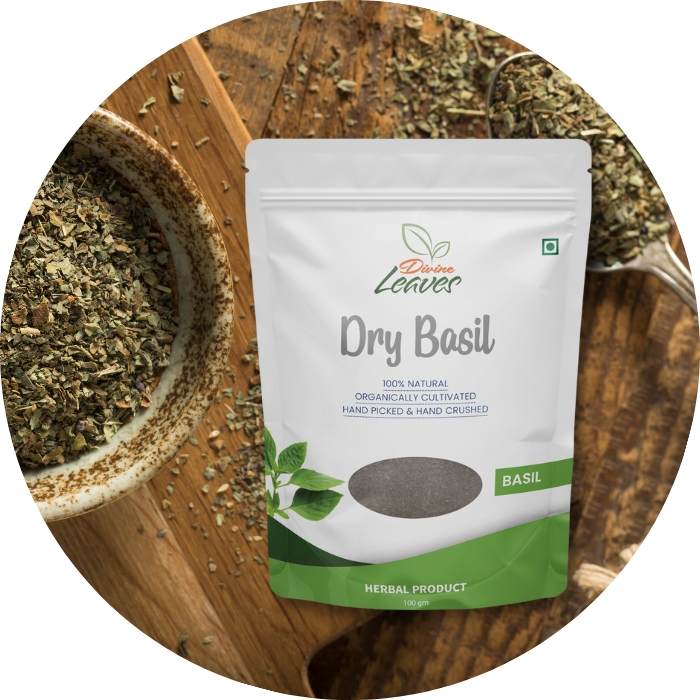 Our dried Basil is the perfect addition to any kitchen.

It has a unique, rich flavor that adds a zesty zing to any dish.

Dried Basil has a delicate, earthy aroma that will tantalize your taste buds.

Our dried Basil is harvested from the finest farms, ensuring the highest quality available.

This fragrant herb is savory and slightly sweet, perfect for soups, salads, and sauces.

Our Basil is free of additives and preservatives, so you can trust that it's safe for you and your family.

Enjoy the fresh flavor of this classic herb today!
Dried Apple Chips
Crunch into Divine Goodness with Our Delicious Snack
Looking for a delicious and healthy snack option that can help you power through your day? Look no further than dried apple chips! Packed with natural sweetness and essential nutrients, these crispy snacks are the perfect addition to your daily routine. And when it comes to the best dried apple chips out there, look no further than Divine Leaves. Our apple chips are made from the freshest, highest-quality apples, and are dried to perfection to ensure a satisfying crunch in every bite. So whether you're looking for a quick pick-me-up between meals, or a tasty and nutritious addition to your favorite recipes, Divine Leaves dried apple chips are the perfect choice.
Dried Pineapple Chips
Get your Daily Dose of Vitamin C
Are you tired of snacking on the same old boring treats? Look no further than divine leaves dried pineapple chips! These sweet and tangy delights are the perfect addition to your daily routine. Packed with vitamins, minerals, and fiber, dried pineapple chips can give you the energy boost you need to power through your day. And with divine leaves, you can trust that you're getting the best of the best. Their pineapple is carefully selected and dried to perfection, ensuring maximum flavor and nutrition in every bite. So why settle for mediocre snacks when you can have divine leaves dried pineapple chips? Try them today and taste the difference for yourself!