Products tagged with 'ananas comosus'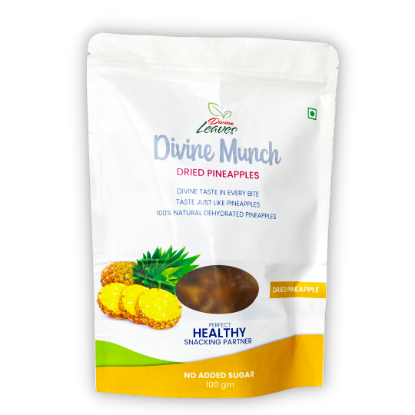 Divine Munch Pineapple Chips | 100% Pure | Delicious Divine Taste
Divine Munch Dried Pineapples/ Dehydrated Pineapples are 100% pure, natural dried Pineapples without any artificial ingredients. No more waiting for right season, just open the pack and enjoy the delicious divine taste of Pineapples whenever you want.
₹ 445.00
₹ 400.50
10% off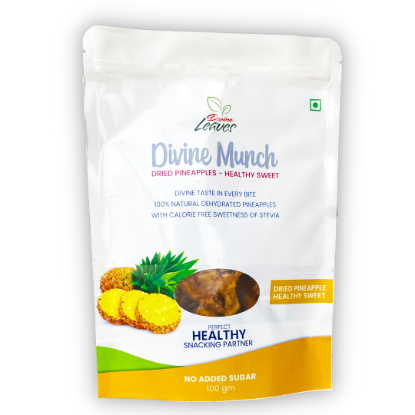 Divine Munch Pineapple Chips (Healthy Sweet) | Blended Stevia Sweetener
Pineapple chips finely blended with Divine Leaves Stevia Sweetener which is 100% Natural sweetener enriched with sweetness and benefits of STEVIA a natural sweetener filled with the sweetness of 200 to 300 times more than sugar.
₹ 485.00
₹ 436.50
10% off